EXCURSION PAYS BASQUE in 4X4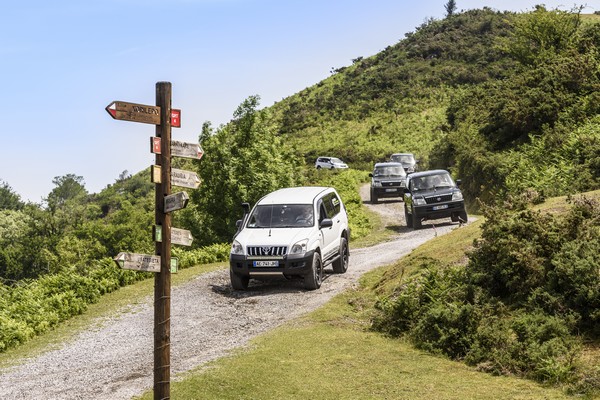 From Biarritz let's go with our 4x4 to discover lot of beautiful landscape full of histories and legends. Fauna, flora, tradition, cultural heritage and wonderful landscape will be to discovery. You will also be trained to drive-off road vehicles by a state-certified guide, who will tell you by radio in each vehicle, the reach history of these beautiful preserved traditional basques vestige.
Ainhoa, Ahetze, Souraide or also Espelette will amaze you. So much little traditionals villages full of histories to discover into a personal travel and lot of stop, to take photography.
Take in 4x4 the smuggler's ways into the mountain
Explore in 4x4 de magnifiques paysages remplis de faunes
Cross in 4x4 little stream, wood of Ahetze and little hilly ways.
Go in 4x4 nex to the pottoks in the lowlands of Sare & Saint Pée, with possibilities to stop you in "ventas" on the frontiers of Sare & Zugarramurdi…
Magical moment to share with friends & which will be stay in your memories.
We suggest you :
Hiking 4x4 on half day (3 hours) : 80€ / person
Hiking 4x4 & sunset + Aperitif is offered in the top of the mountain : 90€ / person
Hiking 4x4 on full day 8h : 140€ / person
* Assurance Gras Savoye full risk with franchise 1500 €/ vehicle in case of responsable sinister.
* Licence Driving obligatory to the driver
NOUS CONTACTER : +33(0)5 59 24 11 84 - XABI@TAKAMAKA.FR